_ Our Mission
The mission of Sequoia Custom Builders, Inc. is to conduct our business with integrity and to provide exceptionally built structures and create beautiful spaces that have the strength to withstand the test of time - displaying quality and craftsmanship. Through our traditional training, we apply a refined scope for harmonizing all aspects of construction and we work with an emphasis on technical skills along with a mastery of tools, materials, processes and a sense of care and commitment to excellence. Sequoia Custom Builders, Inc. is committed to managing projects with professionalism - planning thoroughly, being mindful of timing and attending to varying matters of significance as well as respect for our customers, collaborating partners and the environment. We offer the opportunity and satisfaction of making your ideas a physical reality that can be enjoyed for a life-time.

---
About Sequoia Custom Builders, Inc.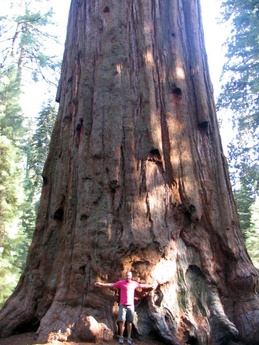 Sequoia Custom Builders, Inc. is owned and operated by Patrick O'Shaughnessy . Established in the greater Boston area the company is accomplished in all aspects of carpentry, from frame to finish for all building types - residential and commercial. Our business is deeply rooted in its motto: Integrity and Strength. Branded by the 3,000 year-old Giant Sequoia trees, we produce well-built, beautifully crafted structures meant to withstand the test of time. Sequoia Custom Builders is committed to top-quality workmanship, attention to detail, and excellence. We pride ourselves on having a superior knowledge of materials, technical expertise, and honest relationships with our clients.
We are eager to work with you through a personal and step by step process to build spaces you can enjoy, renovate structures that need upgrading or simply fix what needs fixing. We accommodate your personal taste and budget of any size. You can count on us to provide professional service to you before, during and after the job. You deserve the strength and integrity that only Sequoia Custom Builders, Inc. has to offer!
As the general contractor we assemble and provide an exceptional team of trades-people. We engage our trusted associates and top-ranking specialists to come in and do what they do best so that your project is completed with highest quality of workmanship.
We invite you to contact us today for a consultation on your next project. Please call us at 508-863-3464 or complete our
contact
form and we will be in touch with you shortly.
We look forward to providing our services to you!
---
---